Sanitation is Our Priority
Our unhoused neighbors have taken the responsibility of maintenance of our community porta-potty very seriously. In between regular contracted servicing, this unit is cleaned and maintained by the residents that use it. 
It is our position that unhoused communities should be provided with portable toilets. Human waste is an unavoidable biological process of the human body. Everyone would agree that we are a society that supports the proper disposal of human waste. 
Our non-profit, funded strictly with private dollars, spend a lot of its funds addressing this need. To date, we're unsure why the city of Denver isn't obligated to address this need. However, we are certainly thrilled that they have stopped demanding our portable toilets be removed.
Safety is a Must
We want everyone to be safe. We know accidents happen. Education in fire prevention is key. Fire suppression is a vital component in any living situation. We strive to have at the very least, a fire extinguisher provided to those living in tents or RV's.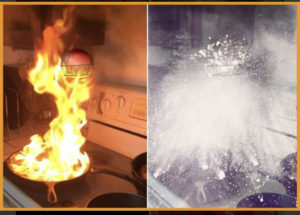 We've recently launched a fundraising effort to have as many "fireballs" distributed to our unhoused neighbors as possible.
Read more about them here: https://autofireguard.com
For every $120 donation, we will be matched with a fireball. Mention "AFG matching donation" in the memo line of your donation.
Contact Info:
general@helpinghandsfordignity.org
970-571-4835
Hours of Operation:
Monday – Friday 9 am to 5 pm
Mailing Address: 9888 South Belleview Avenue Suite 103 Denver 80123 (checks and money orders accepted at this address). For more information, download our brochure below: